Business customer testimonials
Boel Danielsson, Career Advicer and Coach for 42 years at Swedbank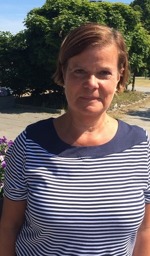 "I have been using Newstarts career model and structured tools for many years now because they are extremely efficient for self-assessment - survey of values, interests and competencies. The employee works with Newstarts card tools and tasks in the work sheets, both with me and via homework assignments. The goal of the employee's program is for the employees to feel secure in their future career direction and what they are good at. Everyone should feel more secure in their personal marketing and be better able to talk about themselves in a clear and confident way.
What results have the employees achieved?
You have the full spectrum. Some change jobs within the company; others have actually discovered that they already are in the right place and become more satisfied when they receive that confirmation. Yet others discover that working for the bank is completely wrong for them and they resign to start their own businesses or move on to an employment in a different line of business"
Cathrine Vincenti, Head of Early Career Programs within
Talent Management, Ericsson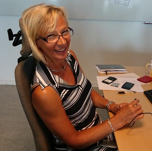 "Ericsson have some global programs to attract and develop young talents. We call these Early Career Programs. The selection to these business and R&D programs is rigorous and participants are considered to be potential, future leaders. Those programs consist of learning modules with business schools, meeting Ericsson senior leaders, performing a home unit job role, involving in team strategic assignments as well as individual job rotations outside the home unit and country. Programs connect to reality with real managers – real assignments by business sponsors. Some of the programs have been in place for the last ten years.
As a vital part of the development and support to the participants in Ericsson Early Career Programs, we coach them for career advice. Both their home unit managers, mentors and program management help in this. We contacted Newstart because we wanted a toolkit that we could use for the participants as well as for managers to support.
We really like the toolkit! As a participant and user of it, you can easily reuse the tools as self assessment, over and over again. We asked Newstart to train our participants, using a customized career development toolkit. Managers are trained virtually over a webinar.
The Newstart career model is a very good way to prepare yourself for a development discussion with your manager and to find your interests and development needs. Using that with peers in a program is a good career start. We will share the toolkit with the home unit managers to inspire them to follow up on career plans, for the program participants".
Petra Olsén, Service & Quality Manager, Leaseplan
Lotta Barclay, Head of Human Resources, Newsec Asset Management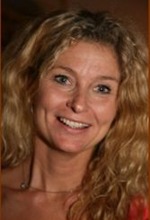 "Newsec is the result of a unique history of growth. Our vision is to be Northern Europe's most professional and successful asset and property managers.
Newsec Asset Management is a change-intensive company with a rapid rate of change, which means that the ability to effectively lead and manage change is one of our success factors. We are a values-driven company that always works on the basis of our common values ​​namely passion for colleagues and customers.
Newstart has shown us a process, a change model that is consistent with our view of the individuals' well-being in the organization. The Transition Model will be a help in the process of managing the human side of change because it is very a very practical tool and ideal to adapt and apply to our existing processes. We have gained knowledge and insight on the three phases, which comprise the process of transition. .
Leaders and leadership can practically immerse themselves in the new management model and those that do not need to understand the whole process of change, may still have an understanding of what is happening and to achieve self-awareness about their own behavior in a simple and understandable way. "
Louise Jacobsson, Project for Young Gate 24, Sigtuna, Sigtuna kommun

"In 2012 Sigtuna and Arbetsförmedlingen made a decision to start collaborating on a project to decrease the level of youth unemployment. In one year, unemployment among young people decreased by 20%. "To meet the needs of the municipality a concerted collaboration was made working with employment agencies, municipal job coaches, social workers and guidance counselors. The group were also job agents with close contact with employers to obtain job, internship and trainee positions.
- There are several success factors but one of the most important has been that it has received a structured approach and very efficient tools by cooperating with Newstart. All employees have received training and guidance to be clear about what steps need to be implemented together with the participants. Today, everyone works in the same program - Workshop program - developed in conjunction with Newstart and based on the Newstart model. The methodology has given everyone a clear framework to be able to follow up on its participants. It has also become easier for young people to implement their programs through the common structure that all employees adhere to. The cards that are included in the tools have been much appreciated and have provided a good base to build discussions.
- All efforts have led to the young people feeling more seen and have gained greater confidence in us and our work. The word spread and it becomes clearer to the audience that we can really make a difference relating to work or study. "
Daniela Fuciu – Head of Unit, Haninge
"We were in a period of change in which the three groups would be merged into one section. We needed a common platform, a clear working process and also increase in the understanding of how each one worked according to their terms of reference. With the support of Newstarts model and tools, training and supervision of the implementation, we obtained a successful platform and a common mindset to assume in our daily activities.

Today, the work is more systematic and structured which contributes to the participants' greater self-awareness, improved knowledge of the outside world and alternative development paths. The gain in the change was beyond the professional development, development of operations on different planes: more efficient flows, a more results-oriented approach with less effort and more direct coaching. "
David Lundmark – Coordinator, Sigtuna Jobs Center

"The goal is to raise more residents from passive welfare dependence to self-sufficiency through work. Sigtuna Job Center has worked successfully to bring down the times for how long a person stays inside the program. This is achieved by having a common platform, model and thought about where the people one works with will arrive. For the participants, we have created clarity around what they can expect and what they can get help with to get back into the workforce. The work has been streamlined allowing all of the working group to be informed as to what is what. One is not dependent on individual job coaches, all work with the same work method which means that one can best respond to each participant's individual needs where they stand today. The time limit is set at 2 months and within this period the majority are usually in employment, training or in education ."