Mattias Nordin, Owner and Vice President, AddQ Consulting AB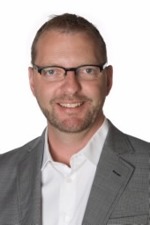 "I got a recommendation to choose Newstart and hired them to coach both managers and employees. The partnership has worked very well.
I have personally been using Peter as a coach and it has given me insight into my strengths and weaknesses and an action plan forward. I apply many of the small tips that I recall from my conversations with Peter, as good tools in my communication with my staff in conflict resolution with a coaching approach.
Within Newstart is the knowledge, commitment and determination to make the best of everything. Full service relating to the training information, nice facilities and the hospitality is five star. The course leader I had also - despite the group's eagerness to share their experiences in season in and out - managed to keep hold of the main thread and take us in to port on time and with our objectives."
Marie Tyréus, Project Manager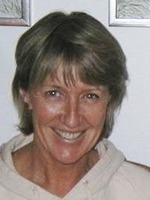 I was pleased with the job coaching. I experienced it as very positive and had a lot of new energy as regards the job search process.
My coach Anette was good at helping me to hone in on what I wanted to do and develop my strengths, which increased my confidence towards my future career. It all resulted of course in that I got a job!
Peder O Poulsen, Head of IT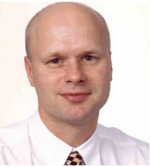 "I think it is a good idea for everyone to take the help of a career coach from time to time. Who would not after year after year in the same industry, the same job with the same responsibility begin to feel a bit at a loss? Was this really what I like to work with? Is there nothing else that I have an interest and aptitude for? I felt hesitant as regards what I did with my career and my life. It was difficult to make career, family and leisure work well together.

Then I applied to Newstart and started a coaching program with Gunnel. A good career plan eased the tension I was experiencing in my life. I needed to inject structure into my career and my leisure. Suddenly, I obtained new insights, both about myself as a person and about the choices I had made in my career.
My coach was a good sounding board and support during this period. . She both listened and challenged me. I experienced her as very knowledgeable. She brought it all down to a very concrete level and it gave me a foundation of safety and security in my life choices.

It became easier for me to prioritize when I had a clearer idea about myself and what I wanted to do. In my case, I had chosen the right career, but I just needed to get it confirmed."
Erik Wahlquist, Carpenter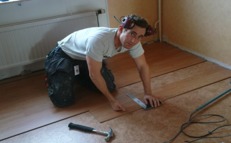 "I was one of the many who actually made the wrong choice in high school. I read the social-economic line with economic focus which seemed like a safe choice.
After working in some pretty dull administrative jobs, I ended up in the construction industry and worked my way up to supervisor. I loved working with my hands and soon realized my dream was to become a carpenter. When the company closed down the department that I worked on and I became unemployed, I thought that the dream of becoming a carpenter would only remain a dream. Then I came in contact with my coach at Newstart and began to strategize about how I would go about reaching my goal.

Now I had to roll up my sleeves properly and work towards my goal. My coach pushed me to really grab things.
Amongst other things, that I would never have managed or may not even come to consider are:
• Contact my network and take in as much information as I could about how it was to be a carpenter, of possible workplaces, and other useful information.
• Strategize for which company I would contact and who could sponsor me for carpentry training so I could mix theoretical studies and practical work.
• Structuring my resume so it really impressed the companies where I applied for a job.
• Work on my personal presentation - I would rather meet with companies personally for interview and not just send a resume.
• Practice interviewing techniques: What questions could come up and what could I say?

It was not long before I got in touch with a company that wanted to invest in me, recommend me and pay for carpentry training. On that day somehow the dream became a reality!"
Maria Berglund, Economist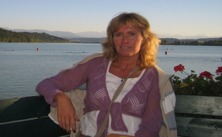 "When career and life do not work either together or separately, you need professional help.
I felt completely burnt out and had hit the wall because of too much work, too many balls in the air and hard to get the puzzle of life to go together. In connection with the fact that the bank where I worked downsized, I took the chance to take a break and embarked on a career and life coaching program of 9 months.

It was pretty much life coaching in the beginning. I felt I had low self-confidence and the dream of ever being able to find a job that suited me was far away. But I got a lot of help and support from Gunnel. With Newstart's methodology Inward-Outward-Forward I began to unravel my life and career. What really were my skills and knowledge? What are the success stories I had had in my career and that I was able to point out in my CV or at a potential interview?
I had to go through exercises that proved very useful for me, especially for my confidence. I really wanted to find a job!
Somehow we found that spark, we together produced a list of 20 companies that I thought were interesting. I then polished up my resume and started looking for a job. Of the seven applications that I had sent, I was called for an interview at six of the companies. I thought that was unbelievable, and of course I found a job that I enjoy!"