Participants' testimonials
Stefan Berg, Career Advisor Stefan Berg Development, Skellefteå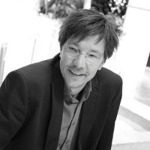 "I had long experience in coaching and training job seekers in their quest to enter the labor market, but lacked that excellence to be really sharp. Training to Certified Career Coach gave me exactly what I needed - and a little extra!
Through the various concepts runs a common thread. It allows me as a coach always to have an eye on the next step and can allow me halt at various stops along the client's needs, yet easily able to steer back to the process.
The most important things for me - because I worked similarly before - were the contacts and discussions with both course management as well as the other participants. The many good ideas and tips from others who shared great experiences and commitment in supporting others to find the right career for them.
The tools are based on the cornerstones of virtually all career coaching models, there's no magic in this alone. But the structured material and the well thought through short exercises are actually received by clients with open arms. Material and tool design really makes it easier for the client to prioritize and make clear what is important and what should be done first. For me as a coach it will be a straighter and easier way to coach.
With Newstart is the knowledge, commitment and determination to make the best of everything. The entire service provided around the training information, nice facilities and the fine hospitality is five star. The course leader I had also - despite the group's eagerness to share their experiences season in and out - managed to keep the main thread and take us in to port on time and with the set goal. "
Mia J Svanqvist, Head of Unit, Södertörn University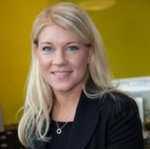 "I was training to become a Certified Career Coach to expand my toolbox in my efforts to coordinate and organize career activities at Södertörn University. I also wanted to get inspiration for new methods and a more coaching approach in my role as head of unit responsible for the university study and career guidance.
The training was very good as it gave me a structured approach to work with and it also gave me time for reflection and knowledge about the coach's role. The best part of the training was the structured approach, the dynamics of the training group and the inspiring and personal consultants with extensive experience and knowledge of career coaching who were really passionate about their career coach model
I learned a lot, but most of all I learned the tools, methodology and working with a coaching approach. It was also good to apply the model to oneself and ones' own career dilemma to get a deeper understanding of the client's process.
I like the tools and the Newstart model because the model is structured and tools powerful yet simple instruments for the client. This was confirmed by the test clients I worked with during the training. As the method is structured and goal-oriented, it also becomes measurable, which is satisfactory both for me as a coach and the client. "

Karin Hultstrand, Project Manager, KSF Labour Unit Activation, Åstorp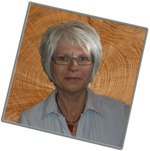 "I attended the course, firstly because I wanted to be Certified Career Coach. This gave me more opportunities in my own development and future. I simply wanted to develop myself more in my coaching work. I wanted an education which should both have a high standard and provide opportunities and variety, so this training suited me and my work.

The best part of the training was that, we who are on the course practice exercises on each other, before we practice it in our clients and have time to carry out exercises where one can ask and receive feedback if we felt uncertain on any issue or regarding a particular stage. Newstart is a company that has both knowledge and provides knowledge .The opportunity to get help and discuss was always there.

For me the Newstart method is a tool that allows the client to actively take responsibility for their development. It gives freedom while it has frames. My experience is that the client becomes aware of both their own development and their own abilities in a positive way. From unconsciousness to consciousness early in the process this leaves you wanting more and committed to the method.
For my part, this course has made me realize how important it is to look over my own situation to develop and maintain job satisfaction. To see things in a different way and come up with the new ways that may exist within the organization as well as seeing other ways. "
Monica Hörlin, HR Consultant, former personnel of Scan AB and now HR consultant with his own company.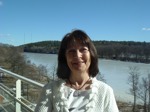 "I decided to take the course Certified Change Coach in order to develop my skills as an HR specialist in the subject of coaching, to coach the managers and other employees. We have for many years undergone major changes in the operation and closed the plant where I worked. After more than 10 years as a HR Manager, I began planning to start my own consultancy in HR including coaching as one of the services.
I thought the training was good. In our group we could discuss in depth penetrating questions about coaching and other issues related to this. It really was confirmed that one goes through various phases in the change process and that individuals may be at different levels in the process. It is important to be able to meet and communicate with each one, wherever they find themselves in the process of change. In coaching conversations, I have taken the opportunity to together with the client set goals, make the plan of action and follow it up and to actively listen and provide feedback."
Anna-Lena Rudström, Guidance Centre, Tierp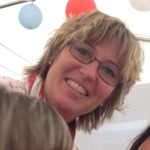 "Guidance Center works with adults who want / need to make changes in their lives. It may concern studies, job changes, unemployement a job injury or other. We help people through information and get the process started to choose their path in life and set their goals. Educated adults students aged 20 and up, different backgrounds and origins and final grades from high school. About 500 students study at the school but we are also available to all local residents.
I have chosen to participate in Newstarts one-year training to Certified Career Coach. Result: Today, I use the Newstart tools in 2 projects that the municipality has. 1. Health & Care sector. To get people on the right track and help those who want to change direction. There are many women who ended up working within the health sector because it suited when they had young children and then remained. 2. Refugees and Immigrants. Graduates from their homeland at SFI (Swedish for immigrants) at the University of Gävle to quickly get into workforce within their professions.

I will use the career coaching in the fall with a focus on Forward-part around the resume and how job seeking works in our country. .Have also tried the process or parts of the process on people who were lost and did not know how to set their goals.

The method has enhanced my work and gave me good tools to work with. I have received a methodology to help others to process up their future goals - something I know that there is a great need for. The positive results for my "clients" have been very stimulating for me and given me job satisfaction. The work has become much more fun now that I have tools that give good results. Thanks! "