Do you want to know more? We have many years experience of training in career and job coaching, leadership and change management. Our proprietary Newstart model is the backbone of many of our courses. The focus of our training is practical and effective tools. When you educate yourself at Newstarts Career Coach Academy, you invest in an education that adds real value to your profile and enhances your competitiveness as a self-employed consultant, manager or employee of the future labor market.

We often tailor our training to meet our individual customer's needs

Read about all our courses in the left menu.
Certified Career Coach
step 1, 2 and 3

This is the only Swedish one year education Certified Career Coach.
The education is three-stage training for those who want to work professionally with life and career coaching. It provides you with a thorough platform, tool box and structured methodology.
Read more
Career Coach training intensive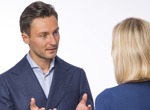 Our most popular course for those who want to learn more about individual career coaching
This course gives you the structure and methodology that can be used for individuals who require career planning and job focus. You increase your toolbox and expertise in career coaching and learn new useful career tools that you can use in your business. The focus is a tool for self-inventory.
Read more
Accredit Change Management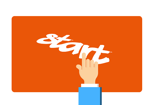 Addresses how you can lead the human side of change and get the toolbox in the work with job seekers.
This course teaches you a structured methodology and gives you an effective toolkit to do a compentency assessment. To obtain a clear competence profile is important in recruitment, career and job coaching, leadership development, and in many other contexts. This course gives you practical and easy tool skills!
Contact us
Coachtraining for managers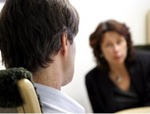 Learn active and practical methods and tools for developing coaching sessions in the company.
Coaching is the future of competence. Join our 4-day intensive coaching course aimed at HR Manager/-specialist. Learn active and practical methods and tools for developing coaching sessions within the organization.
Read more
Managing change and transition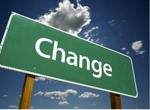 Based on Newstarts long experience of working with individuals and organizations in different change processes.
Successful Change Management addresses how you can lead the human side of change. The latest developments in brain research (neuroscience) have contributed to greater understanding of what creates resistance to change.
Read more
Managing Crucial Conversations
Development Leadership, UL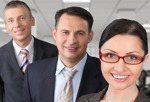 With a coaching attitude, you create results through motivation and commitment.
Do you want to increase the impact of your organization through a successful and transparent approach with leadership-development? Do you want to get employees to grow and take responsibility? Here you will learn a coaching approach to help you achieve results through motivation and commitment.
Read more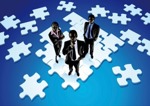 Do you want to get employees to grow, take responsibility and create results?

Here you will learn effective tools for better leadership: coaching approach, feedback, communication, stimulating and difficult conversations, conflict resolution and creating results through motivation and commitment.
This course is given as internal training and corporate adapted.
Read more

Other training, seminars and courses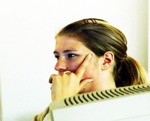 Learn all about current research in the area of neuroscience in addition to tools and methods.
Changes will continue unabated in companies and organizations. Everything should be executed preferably in less time and with fewer resources. Newstart has trained over 1000 people in change management through the Transition-model where the human perspective is the focus.
Read more
Accredited Coach training program (ACTP)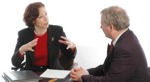 Accredited Coach training program is aimed at those who want to work as a professional coach or use coaching as part of one's leadership development

Education theoretical and practical content and literature is based on The International Coach Federation (ICF) guidelines. The program is approved by the ICF and contains everything you need excluding your own practice and mentor hours which after the training contribute to participants becoming eligible to be certified through the ICF.
The program comprises 75 hours, spread over four modules and a standalone examination day.
Contact us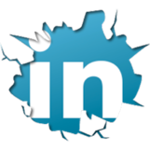 Our training is for those who want to learn more about LinkedIn. Learn both how to build a professional profile
and communicate a clear and interesting personal and professional brand on LinkedIn, as individual and businesses.
Read more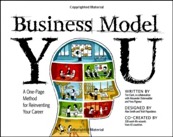 What does it really mean that, when you look back on your career to say that you are satisfied with your choices and what you have accomplished?
Business Model You® is a tool that addresses the above. It is about building a business around ones' personal qualities, experience, interests, skills and merits.
Contact us